Nine Mile Villa is situated at the end of a quiet street off the downtown core of Lucknow.
We are advantaged to be close enough to community activities such as those offered in the adjacent ball park, yet are nestled in a spacious area that offers plenty of quiet privacy.
We invite you to have a closer look at what we have to offer by clicking on the drop down menus below.
Outdoors during the warmer month's can be appreciated by taking advantage of the patio to the rear of the building that faces our well kept grounds and gardens.  
We have a BBQ ready for summer outdoor pleasures that will bring back many pleasant memories and make new ones!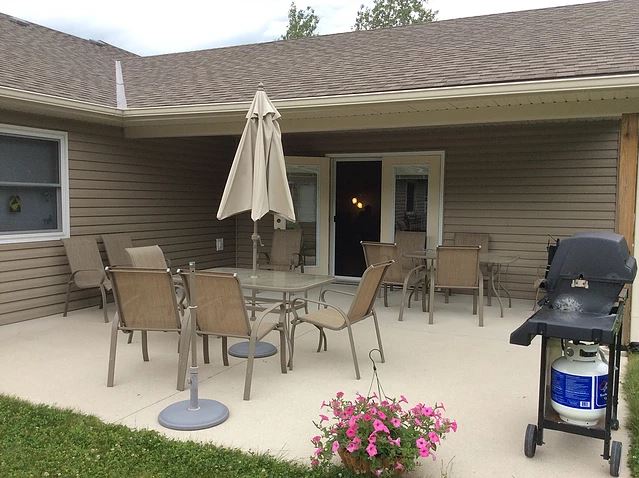 Residents are encouraged to exercise their independence, and enjoy each other's company in the various common areas available throughout the building. These areas include:
A games area
A well appointed dining area
A piano for live music
Various sitting areas where residents can visit loved ones in comfortable surroundings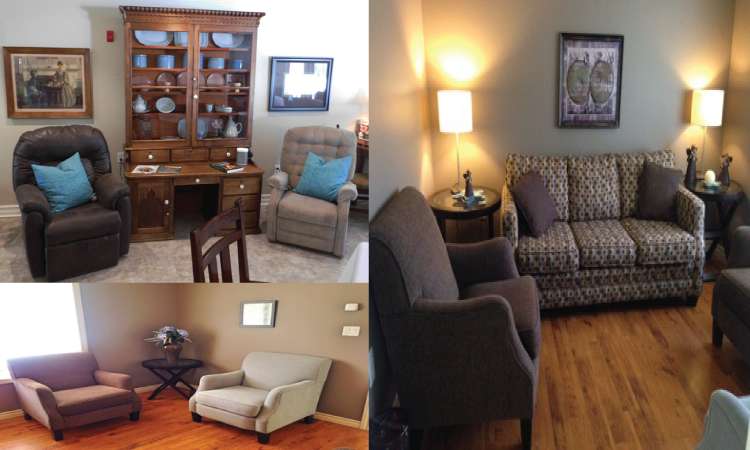 Walking is one of the best sources of good exercise.  Outside of resident's rooms is a long and wide walkway hall that features a solid railing for extra support and safety.
At Nine Mile Villa, there are no stairs to climb - ever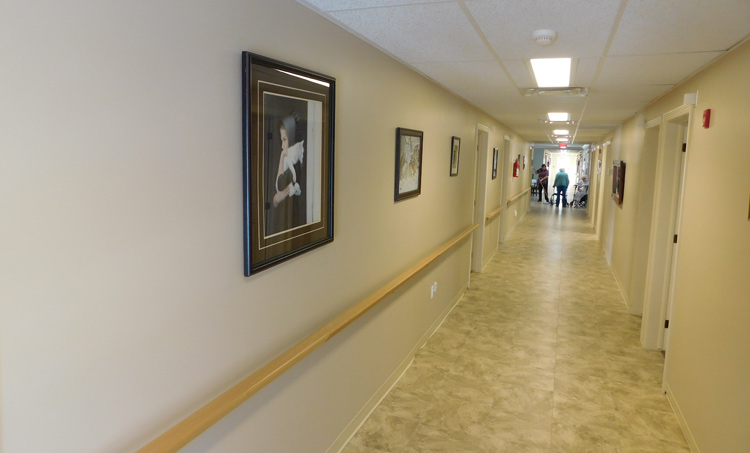 Books are plentiful and available in our library.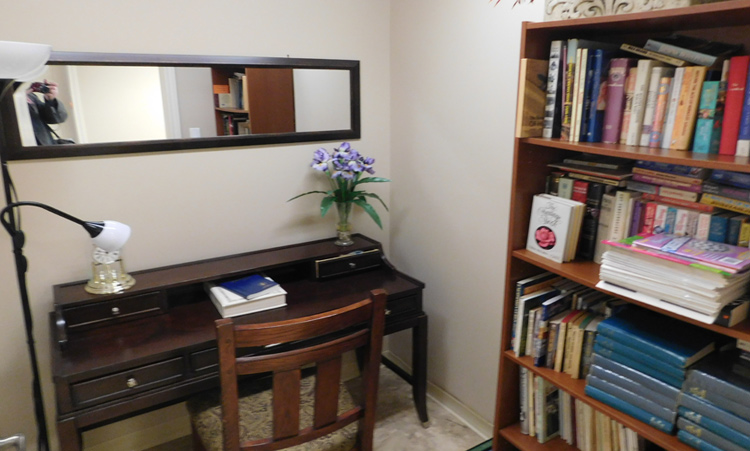 While each room offers bathroom facilities, our residents may enjoy our spa bathing equipment under the safe supervision of our trained staff. 
Here a resident may receive the extra care the most modern equipment can offer.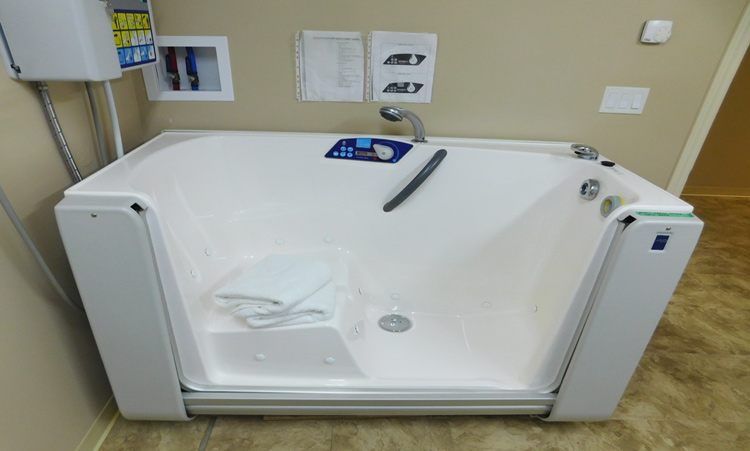 Although each bedroom features a cable hook-up, many residents enjoy a common viewing room.  
Nine Mile Villa offers a large and comfortable communal viewing area.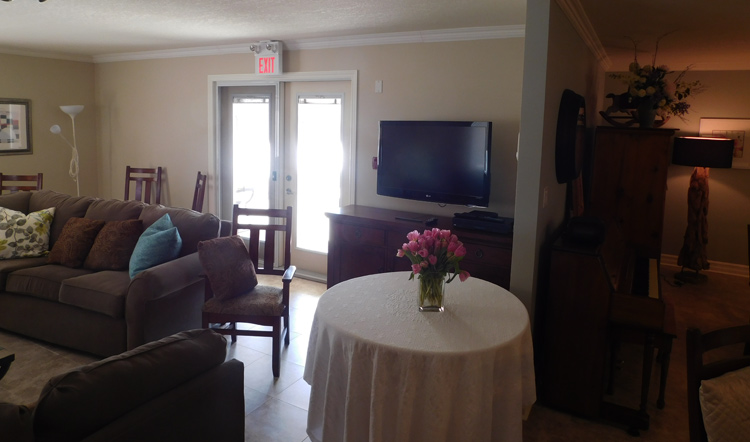 Nine Mile Villa features an expansive property bounded by trees on three sides.