At Nine Mile Villa, we encourage residents to be active.  Here is an overview of the activities available to residents.
We frequently have live entertainment at the Villa and other social activities.  They have included:
Square dancing
Violin and piano jam sessions,  church choir performances 
Card games, including silo and euchre every Thursday night, as well as a Thursday afternoon session of euchre. We frequently have two or three tables playing.
We have a bird feeder at the rear of the building that residents enjoy watching being used by a colourful variety of birds
1000 piece puzzles are very popular with residents.  We have two puzzles going at the same time, taking many months to complete. Once they are solved we celebrate the achievement by gluing the puzzle together and framing it for wall display!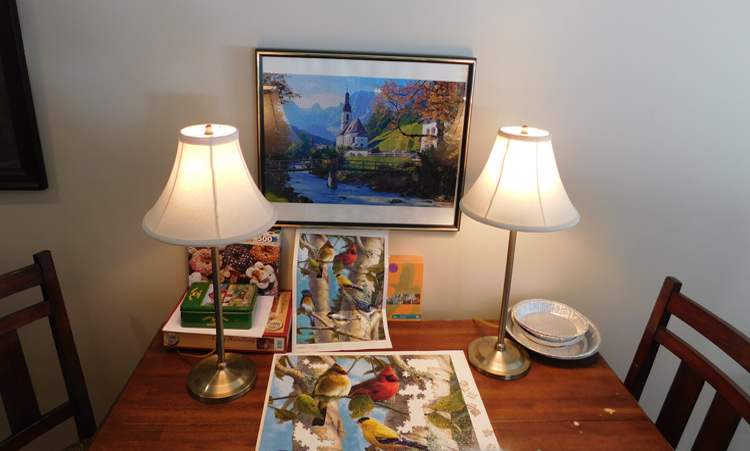 Our residents enjoy an active lifestyle at Nine Mile Villa, which often includes community activities at nearby venues. Samples of past outings includes:
Local little theatre performances at the Hawk Theatre.
Local parades
The Canada Day celebration with an open house and BBQ.  For 2018, Lucknow celebrates it's 160th anniversary.  We will be entering a horse drawn carriage in the local parade.
Local ball games in a park adjacent to the Villa property
Local fair outings
Visits to the local Presbyterian church for songs and inspiration
Every Monday and Friday a VON nurse comes to the Villa and conducts a group exercise session
Each Wednesday we have a church service at the Villa.